Hugel Terrace Workshop: Learning by Doing
08/19/2023 10:00 AM - 12:00 PM ET
Description
Hugelkulture:"... a horticultural technique where a mound constructed from decaying wood debris and other compostable biomass plant materials is later (or immediately) planted as a raised bed." https://en.wikipedia.org/wiki/H%C3%BCgelkultur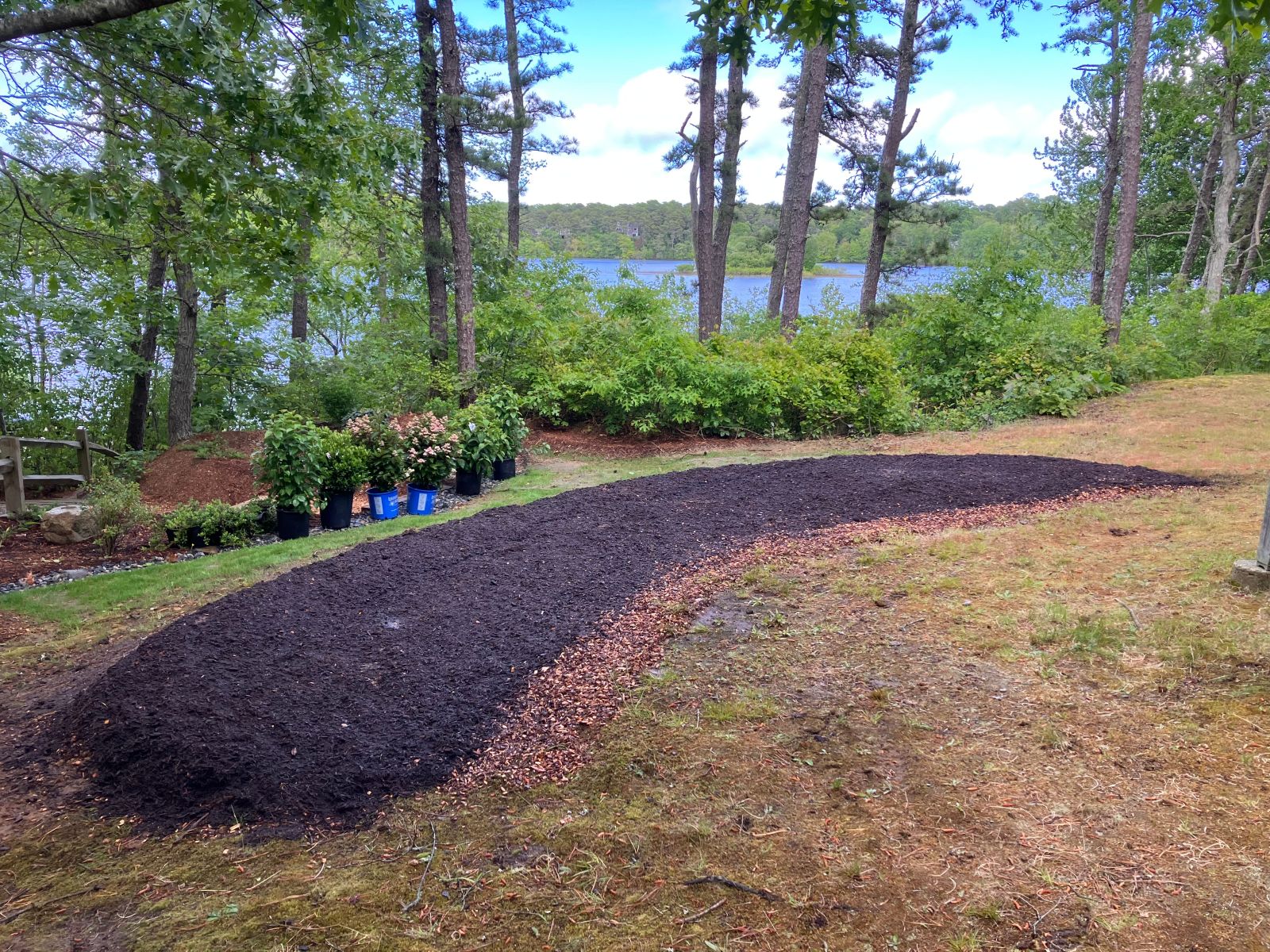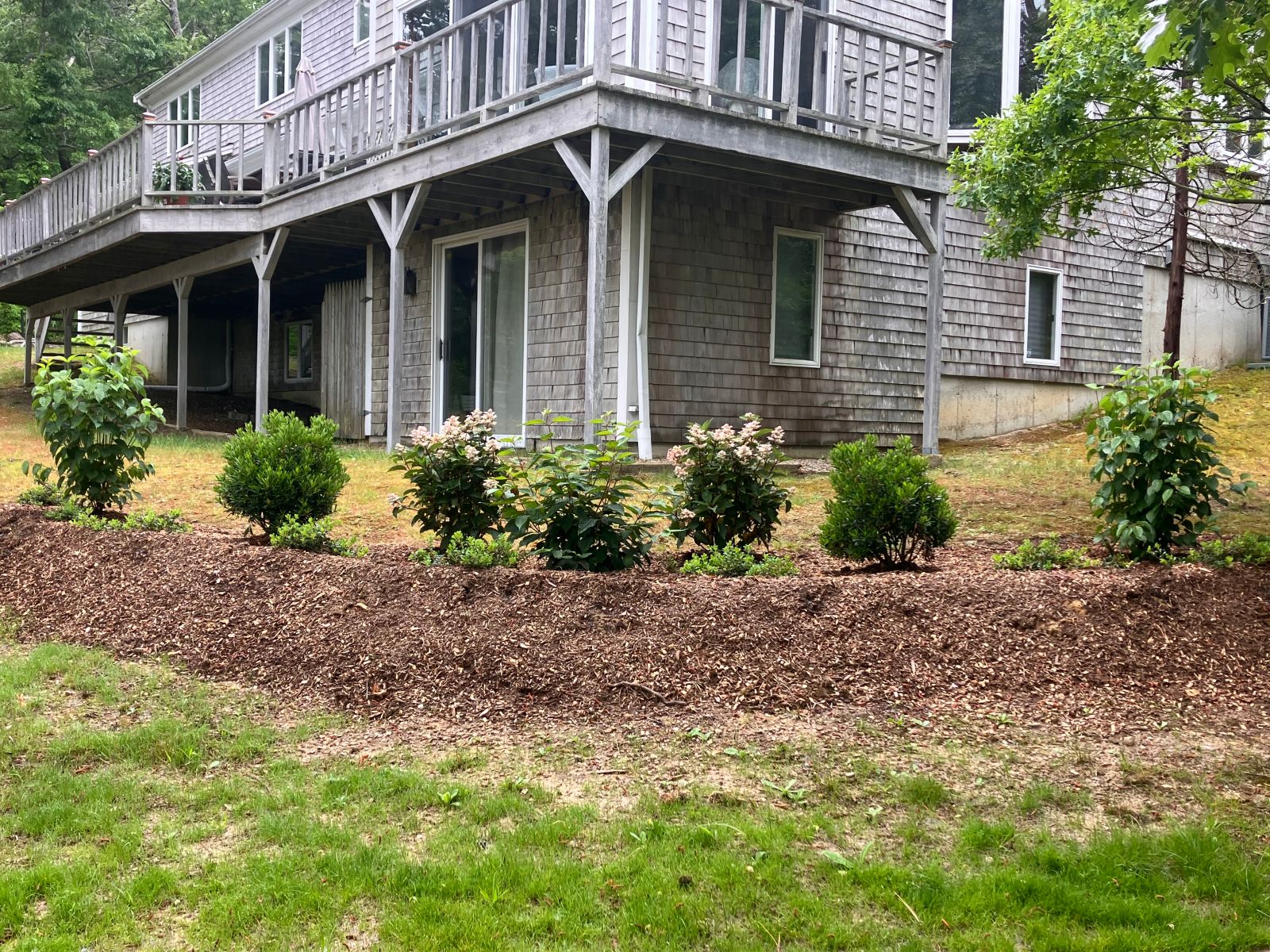 Photo credits: Peter Jensen
There are many ecological challenges facing Cape Cod: summer drought, winter erosion, pollinator habitat loss, excess nutrients in our ponds and marshes, road runoff toxins flowing from overwhelmed storm drains, and weak garden soils leading to poor vegetable harvests. The wonderful news is this: the answer to all of these challenges lies in the leaves. When applied correctly and efficiently, through the creation of compost and hugel terraces, brown leaves will keep the landscape green and the water blue.
While autumn leaves and fallen limbs can be a winter nuisance when they clog our gutters, storm drains and perennial beds, it's important to know that they also hold the answer to our troubles. These gardens effectively capture the rain as well as the formerly wasted or destructive runoff allowing both to become deeply nourishing subsoil moisture. We will delve into the design as well as the actual log, leaf, chip, and compost-based construction of hillside hugel terraces. Previously constructed hugel terraces in various stages of completion are on full display across the property for your careful observation.
Join us Saturday, August 19, 2023, 10:00 AM - 12:00 PM, at BPC Business Partner Terra Firma Permagardens for this free event. Please plan to arrive any time after 9:30 AM so the workshop can start on time. Sturdy shoes and clothes, gloves, hats, and water bottles are as this is a HANDS ON workshop. This FREE event has a maximum attendance of 20, so please use the link above to register soon. Participants are welcome to bring lunch and enjoy it on the shady hill overlooking the gardens after the tour.